Sponsorship Opportunities
Irvington's Benton House Tour of Homes is the primary fundraising activity for the House and is the longest continuously running home tour in Indianapolis. 
Proceeds from past tours have gone towards permanent signage in the front yard, a new slate roof, gutters and downspouts, new event chairs, landscaping, and foundation repairs, just to name a few. 
Sponsorship like yours makes the tour possible and keeps this incredible historic landmark a safe, active, and vibrant part of the community. Learn more about the different sponsor levels below. 
We may have other sponsorship opportunities available. Reach out and let us know if you are interested in other sponsorships.
Become a sponsor
Interested in sponsoring? Fill out the form and we will be in touch!
Payments
Once you've contacted us and we've confirmed your sponsorship, please make  payment by check or card.
Make checks payable to Irvington Historic Landmarks Foundation and mail to:
The Benton House
312 South Downey Avenue
Indianapolis, IN 46219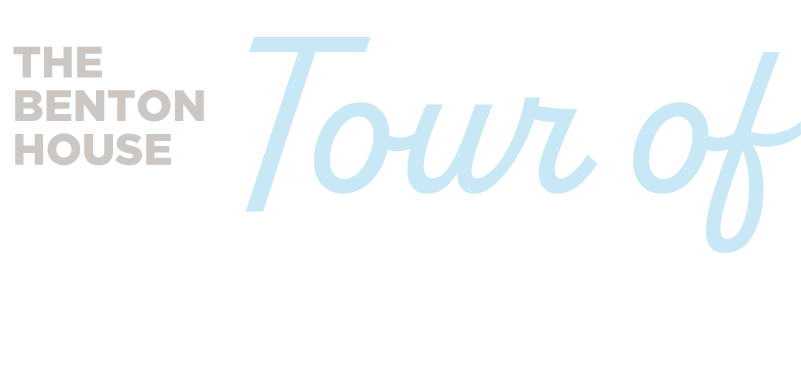 Tower Room
$1,500
Be listed as the title sponsor for the event! Includes all perks from Benton House level.
Benton House
$1000
Logo recognition in promotions and day-of materials

Logo recognition & link on website for one year

Logo recognition and link in social media posts (2,300 Facebook / 600 Instagram followers)

Promotional booth on lawn at Benton House during event

1 complimentary Benton House rental (Mon-Thurs) or a 10 percent discount for weekend rental (redeemable within one calendar year)
Bona Thompson
$500
Logo recognition in promotions and day-of materials

Logo recognition & link on website for one year

Logo recognition and link in social media posts (2,300 Facebook / 600 Instagram followers)

6 total complimentary Home tour tickets
Wilson Parker
$250
Company name listed in promotions and day of materials

Company name listed along with other sponsors in social media posts (2,300 Facebook/600 Instagram followers)
4 total complimentary Home Tour tickets
Kile Oak
$100
Company name listed in promotions and day of materials
2 total complimentary Home Tour tickets